Alpha thalassemia: Alpha thalassemia is caused by deletions involving the alpha globin gene cluster. Point mutations also contribute to causality but are rare. The molecular defects such as two gene or three gene deletions are characterized by gene dosage followed by GAP PCR or fragment analysis (gene dosage/MLPA) and the point mutations by Sanger DNA sequencing.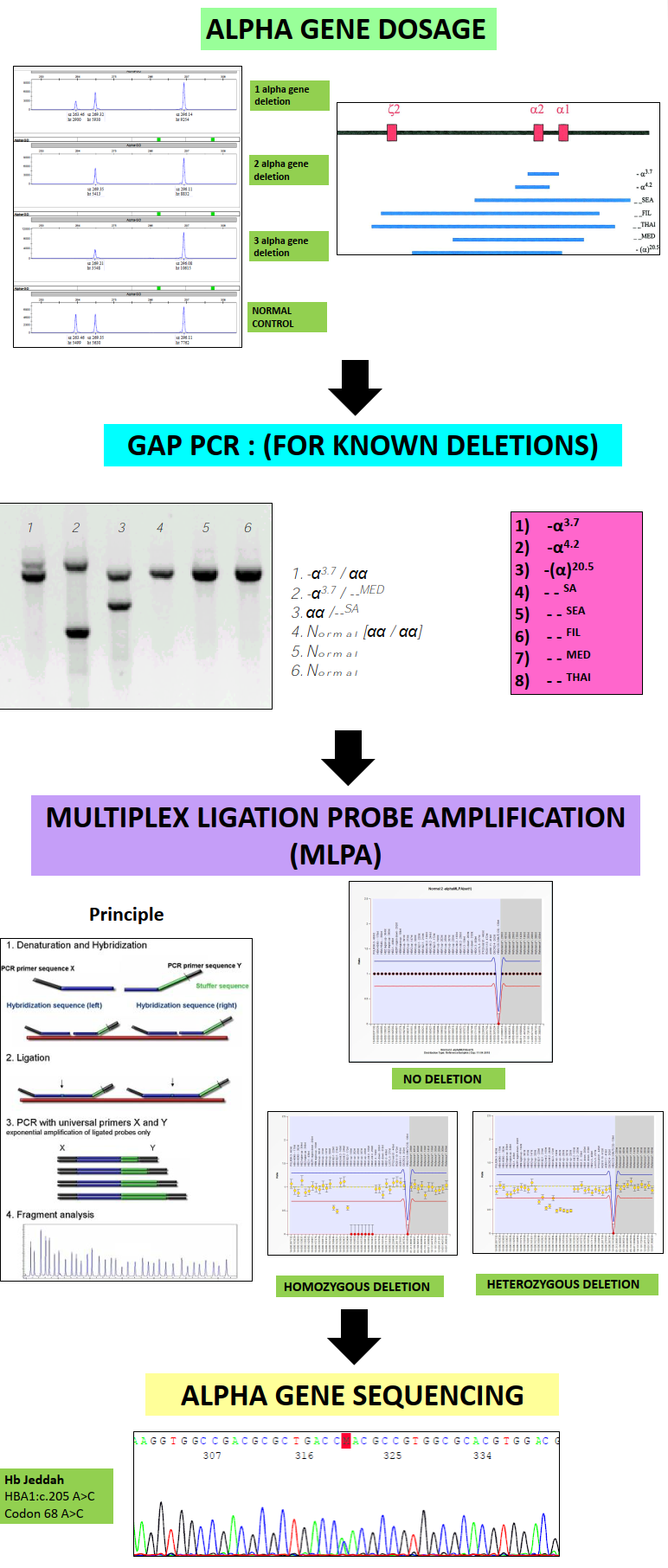 References: 
Maggio A, Giambona A, Cai SP, Wall J, Kan YW, Chehab FF. Rapid and simultaneous typing of hemoglobin S, hemoglobin C, and seven Mediterranean beta-thalassemia mutations by covalent reverse dot-blot analysis: application to prenatal diagnosis in Sicily. Blood. 1993 Jan 1;81(1):239-42.
Analysis of β globin mutations in the Indian population: presence of rare and novel mutations and region-wise heterogeneity, Clin Genet.2008 Apr;73(4):331-7.
Varawalla NY, Old JM, Sarkar R, Venkatesan R, Weatherall DJ. The spectrum of beta-thalassaemia mutations on the Indian subcontinent: the basis for prenatal diagnosis. Br J Haematol. 1991 Jun;78(2):242–7.
Tan AS, Quah TC, Low PS, Chong SS. A rapid and reliable 7-deletion multiplex polymerase chain reaction assay for alpha-thalassemia. Blood. 2001 Jul 1;98(1):250-1.