When you register for the first time in EQAS website, you will be allotted an unique Lab ID and password reset link will be sent to your registered email id. The email will be as shown in following screenshot.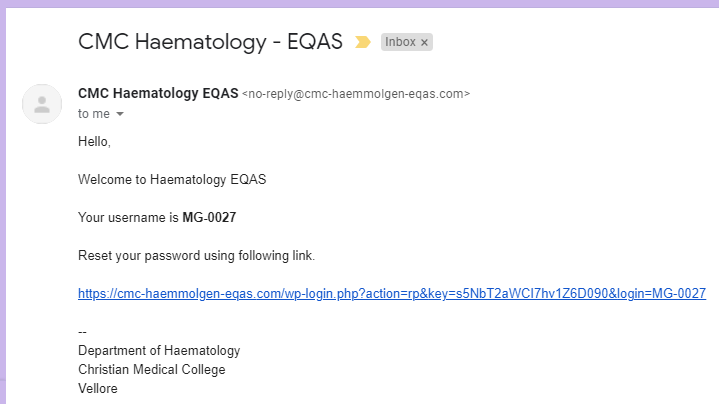 Click on the password reset link you get in the email.
You will be taken to screen where you have to set your password.
By default our system will generate a complex and secured password, you can either accept that and click Save Password button or you can erase that password and set your own password.
Please make sure you have saved or remembered your new password before you click on Save Password button.
After you click on Save Password button, your account password will be updated and you will see confirmation screen as shown in below screenshot.
You can now click on Log in link as shown in above screenshot to login into your account using your updated password.