Go to Enrolled EQAS page to see all the EQAS you are enrolled to.
In the list of EQAS click on View details button of the EQAS which you wish to view survey results
On click you will be taken to that EQAS page.
Scroll down to the Assessment Results section as shown in the below screenshot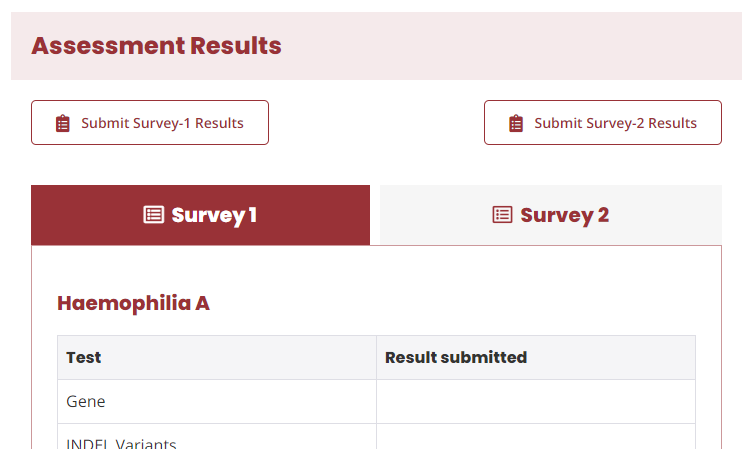 With reference to the above screenshot we have two tabs in the Assessment Results section.
Click on any the relevant survey tab to see its results. When you submit/update results, they will be displayed in these tabs.