Go to Enrolled EQAS page to see all the EQAS you are enrolled to.
In the list of EQAS click on View details button of the EQAS which you wish to view survey results
On click you will be taken to that EQAS page.
Scroll down to the Assessment Results section as shown in the below screenshot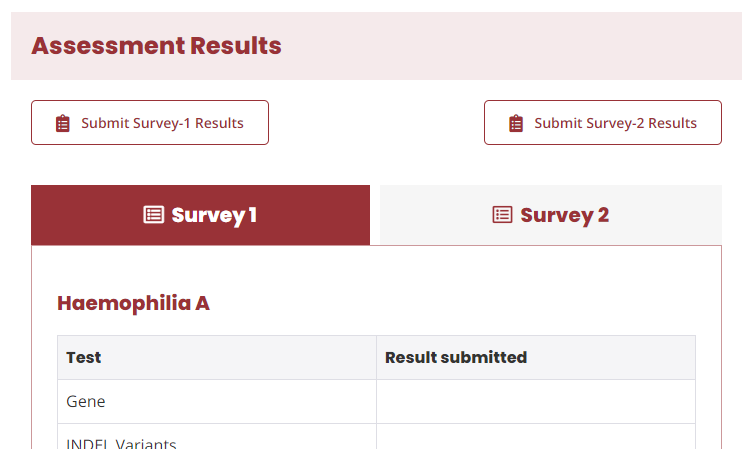 With reference to the above screenshot we have two tabs in the Assessment Results section.
Click on the relevant survey tab for which you wish to make the final submission.
Scroll to the bottom of that tab to see button to make Final submission as shown in the following screenshot

Click on the Submit Final Results button. This show a popup which will ask for your confirmation before doing the final submission of the survey.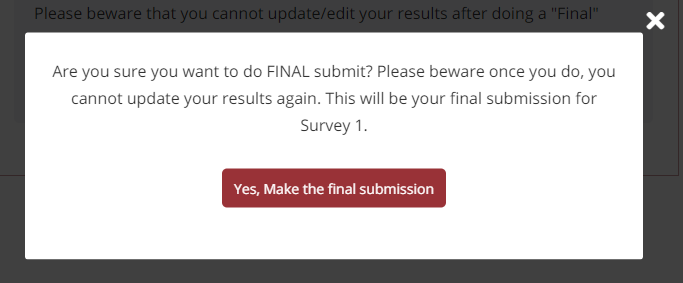 If you are happy with the results you updated for the survey, then you can click on Yes, Make the final submission button as shown in the above screenshot.
Your survey results will be submitted for review. You will see following message for the survey you made the final submission.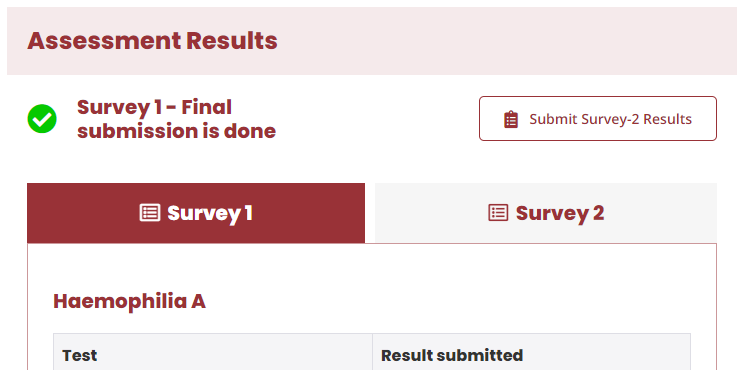 Important note
Please beware once you do final submission, you cannot update your results again. This will be your final submission